Osoyoos & Oliver, in the Okanagan, British Columbia – Offers Plenty To Do in the Summer
For a unique British Columbia experience, head to Canada's only true desert destination: Osoyoos. Located at the southern end of the Okanagan Valley, Osoyoos averages over 2,039 hours of sunshine every year and temperatures regularly hit the upper 30s in July and August. Fruit and wine abound, making Osoyoos an ideal summertime vacation destination.
To maximize your time in Osoyoos, it is important to take the temperatures into consideration. Start your day early at the Nk'Mip Desert Cultural Centre to learn about the unique ecosystem that makes up the traditional territory of the Osoyoos Indian Band. After taking in the indoor exhibits, head outside (bring water and sunscreen!) and wander through over two kilometres of maintained trails complete with interpretive displays featuring everything from local flora and fauna to a reconstruction of a traditional village. Take the time to complete the upper portion of the loop through the hillside of wild sage and antelope brush – the views are spectacular.
If the heat during your walk at the Cultural Centre gets too much for you to bear, head to Osoyoos Lake which is known for being the warmest freshwater lake in Canada. Sẁiẁs (Haynes Point) Provincial Park is the perfect place to unroll your beach towel for a swim or simply to nap in the sunshine. If walking is more your speed, the park is also home to a lush wetland habitat and an interpretive trail through the marsh will delight birdwatchers of all ages.
Once you have soaked up the sunshine at the beach, head for town and stop for some of the Okanagan's best gelato at Roberto's Gelato. Recommended flavours include Okanagan Apricot, Kulfi (Pistachio & Cardamom), Mango, and Chocolate Hazelnut.
In the afternoon, visit the Rattlesnake Canyon, a mining town themed amusement park complete with mini golf, go-karts, a rock-climbing wall, bumper boat, and the Tornado swing chair, which provides a great elevated view of Osoyoos.
If you are still seeking activity as the day goes on, consider heading to the Osoyoos Oxbows – a unique wetland ecosystem formed in the 1950s when the Okanagan River was straightened. Read about the Oxbows at the outdoor kiosk, and then meander along the trail listening for sounds of diverse migratory and resident birds. If you are really ambitious, bring your bicycle and cycle the 18-kilometre International Bike and Hike Trail heading north which runs parallel to the Okanagan River channel.
A 20 minute drive north is the town of Oliver. Described as the "Wine Capital of Canada" thanks to the more than 35 wineries that surround the town, Oliver is known for it's abundant orchards, spectacular vineyards, and arid climate.
It is hard to speak about Oliver without speaking about wine. I am always particularly taken with wineries with unique attributes, and a few of my favourites are definitely in Oliver. Platinum Bench Estate Winery & Artisan Bread Co. forever has a place in my heart thanks to their pairing of great wine with amazing artisan bread baked on site. For me it is a toss up between their Gorgonzola & Fig and Double Cream Brie & Pear varieties. Delicious.
If a laid back lunch is what you are after, without a doubt you need to visit the Masala Bistro at the Kismet Estate Winery. The location is convenient and the patio, from which you can sample very, very good Indian food, offers gorgeous views over the vineyards. I have to admit, when I was at Kismet there was a long line at the tasting bar so I skipped that part entirely and headed straight for the most perfect samosas I have ever tasted. The wine will have to wait for my next visit, I suppose!
If you have some time to spend in Oliver and you love the outdoors, a hike up McIntyre Bluff does not go amiss. Leaving from Covert Farms – a 650-acre organic farm and vineyard on a plateau north of Oliver – the McIntyre Bluff trail departs right from the wine shop. Parking is well marked and there is a trail log you can sign before you leave. The route heads through the Covert Farms property before starting uphill. The trail has a mostly gradual elevation gain over the next 2.5 kilometres, at which point you arrive at Rattlesnake Lake.
After Rattlesnake Lake, the trail first descends and then ascends more rapidly over the next few kilometres. Eventually the trail levels out and there is a short ridge walk before the view opens up and you are left breathless not from the climb but from the scenery. From the summit, views stretch south over Covert Farms, Oliver, and beyond. To the east, the cliff edge plummets over 850 feet to the valley bottom below. To the north, Vaseux Lake gleams. The entire trip took us about 3.5 hours and is perfectly rounded out with a stop at Covert Farms for wine tasting, a charcuterie board featuring farm-fresh products, and a wander around the property. With a little planning, and plenty of water and sunscreen as the trail is mostly exposed, McIntyre Bluff makes the perfect adventurous addition to any Oliver vacation.
Osoyoos and Oliver are the perfect places to kick back and relax in the sunshine for a couple of days while still offering a variety of activities that will be sure to keep the whole family entertained.
TIP: If you find this blog interesting why not subscribe to the enewsletter and never miss another story!
For places to camp in the South Okanagan and elsewhere in British Columbia go to Camping & RVing BC Camping Map.
Post your BC travel and camping photos using the hashtag #CampinBC
5 Gift ideas for the "Happy Camper"
Still looking for a Christmas gift for a camping enthusiast? One of these just might fit the bill. Below are five gift ideas to choose from.
1. A Cake Taker Has Lots of Uses
Sometimes you have to look outside of the box for a great "camper/RVer gift. Gifts aren't just for the intended use nor the intended person, sometimes it's a gift that can have many uses and be used by the whole family. My first great gift is a simple Cake Taker. I have one that is a staple in my RV set up. We like to have everything we need for our meals handy by keeping them outside on a table, but because of critters, we don't like to leave our paper plates and napkins out. Well not anymore – this takes the cake taker to a whole different level. I place my Royale Chinet dinner plates and a stack of napkins and place them inside the cake taker and now they are protected from the little critters of the night. And the weather too. This is available at most department stores.
2. LEGO is fun for Adults too
Don't always look for a finished product to give as a gift or think that toys are just for kids. Adults are one of the largest consumers of good ol' fashioned LEGO. Our camping group (AFOL's as we are so deemed in LEGOLAND – which means Adult Fans of LEGO) love to receive LEGO kits. We have built an RV, Truck and Camper, boats, beach scenes and mini campsites. It's a gift that brings everyone to the picnic table each and every trip and also offers a chance to demonstrate their building capabilities.
3. Lights to Brighten your Camping 'Patio'
There are many necessities required for camping but each person you ask has a varied version of the list and lighting is always on it. I bought a handful of these useful lights. They have two levels of brightness and flash. Each one takes 3 AAA batteries and I hang them from the roofing of my pop-up-tent, strategically placed over the picnic table. This makes it easier to see for a great late-night game of cards.
4. A Collapsible Wash Bin is a Huge Space Saver
When we pack to go camping we are always looking for lightweight items. I just love my collapsible wash bin. I purchased this one from Amazon but I'm sure you can get them at most department stores. When it's open it sits at 5" high and collapsed is only 2 ½" saving you packing space. There is a lot of room for washing dishes as it is almost 15" X 11", so big enough that you can wash larger items.
5. Relax at Your Campsite in a Hammock
Another gift that I think most would love to receive is a hammock. Everyone needs a comfy place to retire to during the day, to read a book, listen to the sounds of nature or just take a much-deserved nap. This lightweight nylon hammock can hold more than 350 lbs., so it is an excellent spot for two to cozy up and relax in. Or, as I saw this summer on one of my many camping trips, when a mother and her three little ones set up on the site next to me. The first thing she put up was the hammock which I thought was weird that she was setting up a relaxation zone before pitching the tent, but I soon realized that this is where the youngsters played swing whilst mom was making their temporary home, and everyone was safely swinging in the hammock and no one could fall out.
For campgrounds and RV parks in British Columbia check our Camping Map
Share your BC camping photos using hashtag #campinbc.
5 Fun Family Adventures Near Wasa Lake in the East Kootenays, BC
Wasa Lake is the warmest lake in the Kootenays and is a popular summer camping destination. This Provincial campground has 104 sites (66 of them are reservable), an amphitheatre for parks talks, nature trail, kids (or adventurous adults) bike park, as well as washrooms with flush toilets and showers. Wasa Lake itself is a short walk or bike ride through the campground and has sandy beaches, a playground, boat launch and grassy picnic areas.
Although the weather was warm when we visited it wasn't hot, sunny beach weather, so we opted to explore the local area and discovered some amazing places to visit just a short drive away.
Here are five fun things to do in the area.
Explore Wasa Lake Provincial Park
We spent the better part of a day just exploring our surroundings, especially enjoying the small bike park located within the campground. It's perfect for younger riders with small jumps, obstacles like planks, bridges, rocks, and small ravines to challenge their skills.  Also, be sure to check BC Parks website for contests and things to do. You can also download a pamphlet for Jerry's Nature Quest which includes some fun games to do in the park.
Visit Fort Steele
Fort Steele is a heritage town located about 20 minutes drive from Wasa. The town has heritage houses and businesses to explore, gold panning, a bakery, an ice cream parlour and a few restaurants as well. We spent several hours exploring the town and had a great time. Be sure to take a ride on the steam train if you go – it's a fun way to step back in time.
Visit Cranbrook
Cranbrook is home of the Canadian Museum of Rail Travel. At one time this town was the major train hub for the area and is now home to a unique rail museum with restored train cars to wander through and explore. Cranbrook is the closest city to Wasa to restock your supplies and is one of the Kootenays major centres so you'll find several large grocery and hardware stores, shopping in the mall as well as in the downtown core. It's a great place to explore on days when the weather just isn't on your side!
Hit a Hot Springs (or two)
Fairmont Hot Springs, Radium Hot Springs and Lussier Hot Springs are all close by. Fairmont and Radium are developed hot springs with several pools, change rooms, places to eat and lots of parking. They are both great options for the whole family with Fairmont being the closer of the two at just a short 45-minute drive away. Lussier Hot Springs is a natural hot springs, so you'll have to park and hike in – no services, change rooms are available, it's definitely for the more adventurous campers!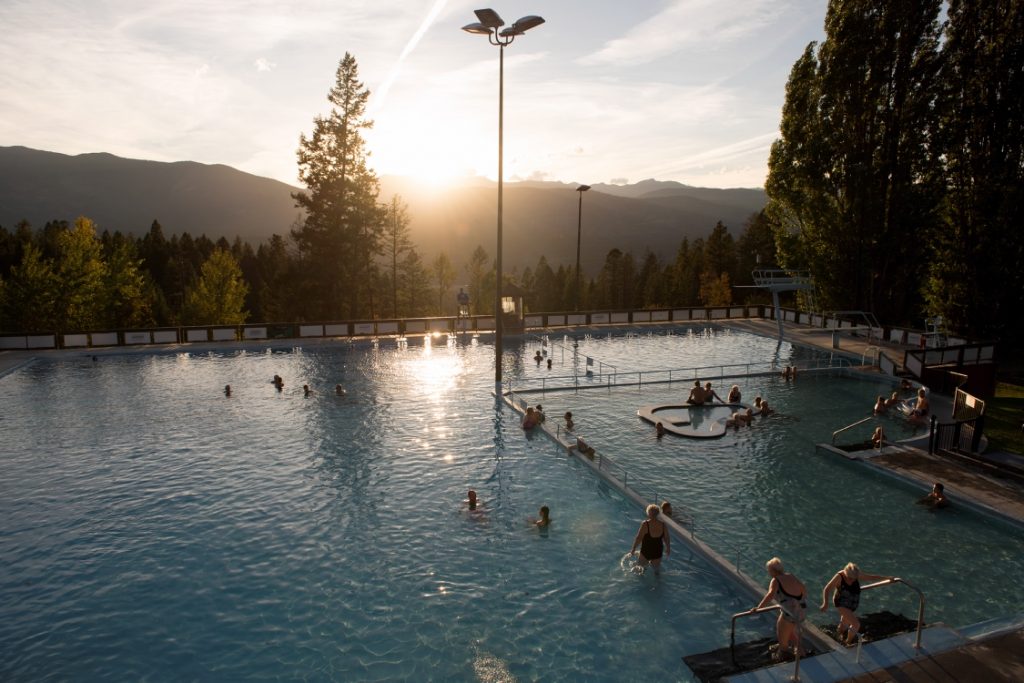 Bike One of the Loop Trails
Take one of the Loop bike trails and explore a bit more of the Wasa area. There are two bike loops to get you out of the campsite and exploring the area. The first: Wasa Lake Lions way, is a shorter loop that is a good walking trail as well, although at 8 km you'll need to be sure you have good walking shoes on and water for the walk. It's a paved flat trail, great for the whole family as even very young riders can manage this one. The second loop is the Lazy Loop bike path, and don't get confused by the name…the path isn't lazy – that's the name of the lake the path takes you to. This route is 33 km round-trip and takes you up into the mountains to get there!
We had a great time at Wasa Lake Provincial Park and exploring the East Kootenays. We're looking forward to a return visit next year.
To locate other campgrounds in this area or elsewhere in British Columbia go to the Camping Map.
Share your BC camping and travel photos using hashtag #campinbc
Save
Save
Save
"Camping with Teenagers: Is there WIFI?"
Ah yes, the first question my teenage sons ask when we suggest or venture to a new campground, "Is there WIFI?"
Gone are the days when our sons would hop in the car without questioning where we were camping and what there was to do there.
When our children were young, camping was fairly simple. We ensured the car was packed with lots of snacks and activities to combat boredom and fighting. We carefully chose campgrounds that had all the amenities for young children such as beaches and playgrounds. Overall, everyone was happy and for the most part, easily entertained. Camping with teenagers, can be much more challenging.
It can be tough to pull teenagers away from WIFI, friends and video games.
So how do we do it?
1. Consultation
Prior to the camping season, we research different campgrounds and put together a list of previous sites we have stayed. As a family, we decide which campsites to book.
2. Travel with family friends
Gone are the days when our sons would play at the beach or playground with anyone who happened to be there. Our teenagers are much happier when camping with friends. Although we still plan one or two trips a year with just our family, we tend to book the rest with families whose children are similar ages.
3. Location and activities are key
All of our camping friends with teenagers agree, camping for a week with a main focus on beachcombing and sand castles, does not cut it anymore. The campgrounds we choose have a variety of different activities such as paddle boarding, canoeing, basketball hoops and fishing holes. Although we do stay at some campgrounds year after year, we always find new ones to explore for a brand new experience.
4. Independence and downtime
For years, I was guilty of scheduling our holiday to make sure we made use of every minute of our trip. When they were young, everyone just went along with my plan however that does not work anymore. Now, I usually plan a main activity in the mid-morning (not too early!) such as a hike or kayak on the lake, then everyone has downtime to relax, read a book, take a nap or take the paddle board down to the water.
By the end of each camping trip, the teenagers have survived without WIFI and they tuck away their memories from another trip.
At the end of last camping season, I thought to myself how camping with teenagers has its challenges yet has many more benefits. They assist with setting up the trailer and site, are very independent (I don't have to accompany them on every bike ride or trip down to the lake) and offer great campfire discussions.
For places to camp in British Columbia check out the Camping Map.
Share your BC travel and camping photos using hashtag #campinbc
A Slice of the Mediterranean in the Heart of Vancouver Island, BC
Did you know the Cowichan Valley has one of the warmest annual temperature averages in all of Canada? It's comparable to the Mediterranean, but right in our own backyard! You'll find lush scenery, beautiful views and a plethora of activities for a family friendly camping trip. We visited the Cowichan Valley late in August and camped 3 nights in Lake Cowichan at Lakeview Park Campground. The campground had private beach access but as new visitors to the valley, we were ready to explore!
Chemainus
After travelling across from the BC mainland on BC Ferries through Nanaimo, we ventured south towards the Cowichan Valley. A must stop along the way is Chemainus. Follow the signs for easy RV parking and get your walking shoes ready. The downtown is easily set up for mural enthusiasts with foot prints leading a tour through over 40 murals (and sculptures too!). As a bonus, be sure to check out the Chemainus Candle Company down on Maple Lane for amazing beeswax products as well as the Christmas store downtown. We didn't plan on buying Christmas ornaments in August – but we did, twice!
Duncan
The Farmer's Market is listed on all the Top Things To Do in Duncan lists, so we had to check it out for ourselves. It did not disappoint! After hitting a local coffee shop, we strolled the numerous vendors through the market, took in the performances and even bumped into Batman and Spiderman. The market truly has something for everyone. We picked up the most amazing farm bread, fresh veggies for dinner that night and the kids picked out a heaping serving of frozen yogurt – a win for everyone! As a hockey family, we also had to see the largest hockey stick and puck in the world. They even mark the perfect place to stand to capture the best "raising the stick" photo.
Lake Cowichan
The Lakeview Park Campground was just a few minutes from the shops and amenities of Lake Cowichan. After dinner one evening we parked at the visitor's centre and made the short walk to the Trans Canada Trail. Even just a simple walk surrounded by huge maples and crossing the Cowichan River was captivating. The lake itself is stunning and perfect for swimming and boating.
Port Renfrew
On a whim we opted for the 1-hour road trip to Port Renfrew to visit Botanical Beach. While the drive is pretty curvy, the scenery is beautiful and the destination is more than worth the wait. After a 1km walk or so down to the beach, you are greeted with an amazing view of the Pacific Ocean. Witnessing the waves crashing on the rocks is an experience like none other. The beach itself is pebbly, but the rocky shelves are home to so many tide pools. We saw anemones, urchins, crabs and starfish, just to name a few.
Our visit to the Cowichan Valley was better than we could have expected. We only scratched the surface of activities available and could have easily extended our visit. Not only would we recommend this destination, but we will be sure to visit again.
TIP: If you find this blog interesting why not subscribe to the enewsletter and never miss another story!
If this area interest you, check out our drives:
From Coast to Coast on Vancouver Island: Vancouver to Tofino
Salish Sea Route
To locate campgrounds in the Cowichan Valley, on Vancouver Island or elsewhere in British Columbia check out the Camping Map.
Share your BC travel and camping photos using #campinbc
It's always a great day to #campinbc
Learn to Fish – a British Columbia Program that Teaches You How to Fish
It may still be winter but that doesn't mean we can't think about things to do in the spring. One activity to plan for, especially if you have youngsters, is participating in a Learn to Fish program. Check out below.
What does someone who knows absolutely nothing about fishing, and lives in BC, do to rectify that? Well, you can read up on the subject on the internet, visit your local fishing supply store and they will be happy to give you a 101 on Fishing. But how do you involve the 5-15 yr olds? That is very simple; you enroll them in a Learn to Fish Program offered by Freshwater Fisheries Society of BC (GoFish). The Fishing Programs offered are Learn to Fish, Family Fishing Waters and a Free Rod Loan Program.
We attended a "Learn to Fish Program" held at Lafarge Lake in Coquitlam. They had an attendance of approximately 30 children – all of whom were eager to learn and I was very surprised at the knowledge the little ones had with the ability to identify the different species of fish, especially from the 7-9 year olds. After a brief knowledge session, it was time to outfit the children with rods so they could practice casting on the grass field – some were natural born casters while others struggled with the concept of thrusting the rod forward (while hanging on to it) and releasing of a button in order for the line (adorned with a nice little float) to make a graceful dismount into the grass.
Once all the children had taken their turn at the sport of grass fishing, they were led to the edge of Lafarge Lake which was stocked the week before with 1,000 Fraser Valley 3N rainbow trout. The total fish that are stocked annually at Lafarge Lake are approximately 10,000.
At the lakeside is where they were given their final reminder, "Please keep an eye out when casting, you don't want to hook anyone that is behind you". Well as you can imagine that was short lived as a Grandpa was soon sporting a shiny little hook in his jacket. After a few casts the wee ones were getting the hang of it – so much so, that as soon as the hook made a splash in the lake, it was being reeled in to cast again. By 11 am, there were a lot of parents and grandparents doing the casting, because as you know – the attention span quickly diminishes if no fish are biting. As a matter of fact the only fish that was caught that session was by an avid angler in his donut styled blow-up devise about 20 meters away, nestled in a spot on the lake far away from the sploshing and splashing that the 30 children were doing.
Freshwater Fisheries offers Programs like this one throughout the summer months, and other programs throughout the year. Check their events calendar (March events are already posted for Metro Vancouver) and see if a lake or campground near you has this incredibly fun sporting event to get your kids off the couch and out the door and into the world of FISHING.
TIP: If you find this blog interesting why not subscribe to the enewsletter and never miss another story!
For places to camp and fish in British Columbia go to the Camping Map and check Stocked Fishing Lakes.
Share your fishing, camping and BC travel photos using hashtag #campinbc.
5 BC Places to Visit for Outdoor Fun and Winter Camping
If you thought that camping and RVing was devoted solely to those months without snow, you would be wrong. British Columbia is fast becoming a destination for RVing and camping, particularly with those who live in colder climes. Here are five fun things to do and places to camp in BC's winter months.
Winter Activities On British Columbia's Sunshine Coast
From the artistic community of Gibsons northeast to the harbour village of Lund, mountains meet the sea along the Sunshine Coast, a mainland area uniquely only accessible by ferry, boat or plane. Winters are typically mild and range from 2 to 10ºC (20 to 50°F) during the day. In lower elevations, rains keep the flora and forests lush, while higher areas see snow.
There's plenty to do both inside and out if you're RVing here in the winter. Make sure to get out on the water and head up some slopes. You will be rewarded with majestic views and an excellent chance of seeing animals in their natural environment. Read more.
Five Spots to Ice Fish and Camp this Winter in British Columbia
Ice fishing is often overlooked as a winter activity, especially if you live in southern B.C. But fishing opportunities do not stop when the temperature freezes – they only get more exciting. Ice fishing is a very social sport and requires only a limited amount of gear or experience. The entire lake becomes accessible without the need of a boat and you don't need the often complicated casting techniques required in other fisheries. It's as simple as drilling a hole and dropping a line. Try some winter camping while you're at it; there are many parks open year-round close to great hard water lakes. Here are our top 5 spots to try ice fishing this winter with RV spots close by. Read more.
Winter RV Adventure for Camping Newbies at Sunshine Valley & Manning Park, BC
If only we had known how amazing RVing in the winter is, we would have taken this trip a long time ago! Our journey started in earnest on a Wednesday morning when we had made arrangements to pick up a rental RV from CanaDream. We had already checked in online five days before, uploaded required documents and information, paid our deposit and reviewed demo videos so we knew all about the RV we were renting before we arrived. Upon arrival, we were greeted by friendly staff who checked that all of our details were in order and then my husband and I did a thorough walk-through of the unit. Read more.
5 Ways to Enjoy Winter in Wine Country, Okanagan, British Columbia
As cooler temperatures emerge, and the snow blankets the vineyards, the valley transforms from a sun-soaked paradise to the ultimate winter destination. From champagne powder to frozen waterfalls to theatrical sleigh ride shows, the winter can be a magical time to explore the Okanagan. Read more.
Vancouver Island, BC Off-Season Adventures
'Canada's Mediterranean', is how I like to refer to Central Vancouver Island. It offers more year-round outdoor recreational opportunities in mind-blowing scenery than I'll ever have time to enjoy in one lifetime. But I'm trying – and the best part is that so many activities are absolutely free!
To get you started let me give you just a couple of very different 'cool season' activities on different parts of the Island, along with two fantastic year-round RV parks located close to each mini adventure. Read more.
TIP: If you find this blog interesting why not subscribe to the enewsletter and never miss another story!
For places to camp in BC in the winter go to winter camping.
Share your BC travel and camping photos using hashtag #campinbc
It's always a great day to #CampinBC
Tips to Prepare Your RV for Winter Camping in BC
Imagine waking up surrounded by glistening snow, where the outdoors beckons you to do some cross-country skiing, snowshoeing, maybe ice-fishing, or just a walk in a stunning winter wonderland. Kids can build snowmen, make snow angels and toboggan. And where a cup of hot chocolate never tasted so good.
Just because winter is approaching doesn't mean that you have to take a hiatus from camping in British Columbia. For instance, did you know that there are some 150 campgrounds including a few BC Parks sites and select private campgrounds/RV parks open year-round? You just have to prepare for your camping trips so you keep warm and cozy and that your RV is prepared for winter conditions.
A friend and newbie to winter camping told me last year, "If only we had known how amazing RVing in the winter is, we would have taken this trip a long time ago! The first morning we woke up to the soft sound of snow tinkling on the roof of the RV. Our bed was toasty as we sank deeper into the flannel sheets, and stared out the window to a winter wonderland. It was breathtaking."
Does that make it sound like fun?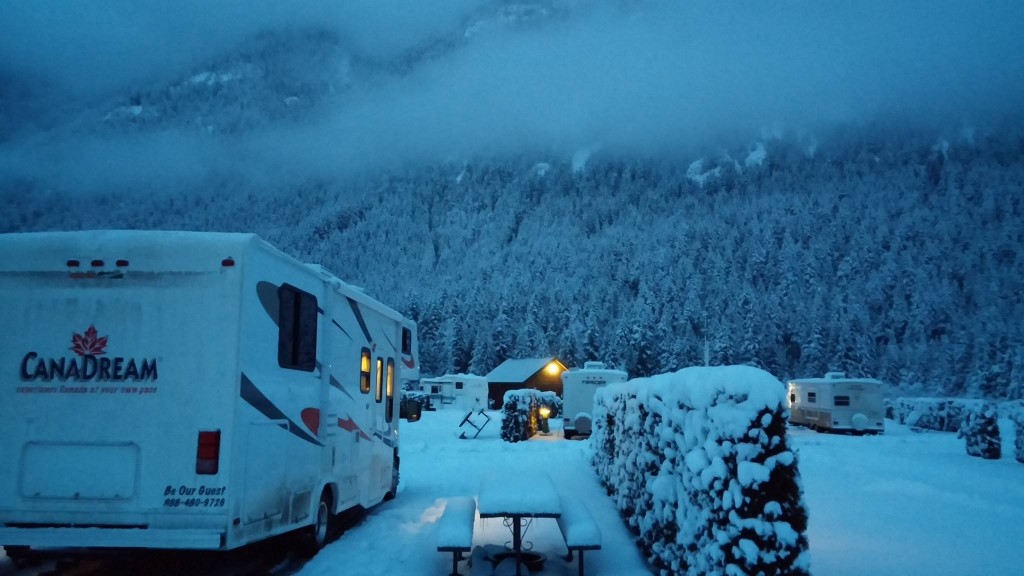 So here are some tips to help keep you safe and sound.
You do need to ensure that your pipes and holding tanks will not freeze. This is what Canadream RV Rentals had to say about winterizing the RV.
There are two types of RV you can use in the winter – winterized (no water with all pipes and holding tanks drained) and a winter unit (allows for water usage). If you are going to a destination with electricity hook-up, you can use a winter unit, where an arctic pack will heat exterior tanks so you can have running water. Units also come with a furnace which runs on propane and you will need an electrical heater as well. The temperature inside needs to be kept at a certain level to prevent freezing.
If you are renting an RV in the winter for the first time read our blog First Time RVing In Winter – What To Know About Renting An RV.
Go RVing also provides some tips for camping in winter including:
Always have enough bed quilting and winter clothing around so that everyone can easily live through a furnace failure even if stranded by weather for several days.
Park your RV in the sun whenever possible. You'll be amazed at how much a good winter sun can heat up your RV.
Park your RV on support boards. These boards will prevent your RV tires from "sinking" when the ground thaws.
If electricity is not a problem, use electric blankets at night to save on propane. Also, using a small space heater will also save on propane and wear and tear of the furnace.
Make sure you insulate your hose and use heat tape that can be crossed over itself, as this will provide the most efficient seal. (Note: you can also buy a heated hose.)
If you have a motorized RV, check your batteries for water level and periodically start your engine to keep everything in good running order.
To keep your RV battery charged, consider getting a solar panel system or an inverter
Now that you're all set to experience winter camping this year, here are some blogs and ideas for keeping you camping throughout the fall and winter.
5 Spots to Ice Fish and Camp this Winter in British Columbia
First Time RVing in Winter – What to Know about Renting an RV
Winter RV Adventure for Camping Newbies at Sunshine Valley & Manning Park, BC
Vancouver Island, BC Off-Season Adventures
5 Ways to Enjoy Winter in Wine Country, Okanagan, British Columbia
Go to our Winter Camping Map to find out where you can camp in the winter.
TIP: If you find this blog interesting why not subscribe to the enewsletter and never miss another story!
Post your BC travel and camping photos using the hashtag #CampinBC
It's always a great day to #CampinBC
Exploring Sechelt on British Columbia's Sunshine Coast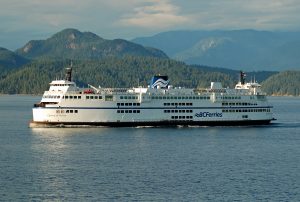 Camping season is upon us! Temperatures are heating up and the kids are almost out of school, which is a perfect combination for hitting the road and pitching your tent (or trailer, 5th wheel or RV), which is exactly what my family (and some of our friends) do every summer. One of our favourite spots to camp is the Sunshine Coast. Accessible by BC Ferry from Horseshoe Bay, the journey across Howe Sound takes 40 minutes and the viewscapes of Bowen and Gambier Islands are spectacular. Our favourite spot on the boat is on the sundeck in the front where it's the windiest! We always make a reservation, which, if you are planning to travel at peak times, is strongly recommended.
Upon arrival on the Sunshine Coast you may notice that time seems to ebb away and with it, the need for speed. Slow down and enjoy the drive from Langdale, through Gibsons to Sechelt. Highway 101 winds it's way along the coast and is dotted with signs for artisans, farm fresh produce, spectacular ocean views and beach access points. Pop into Roberts Creek for a Strait Coffee (roasted on the Sunshine Coast) at the Gumboot Café and wander down, towards the beach, to take a look at the mandala. Every summer, the mandala, with a new theme, is painted by a team of volunteers, and if you happen to be in Roberts Creek the day that they're painting, you're more than welcome to pitch in and paint a section yourself.
A visit to the Sunshine Coast isn't complete until you get out on the water. And our preferred way of doing this is on stand-up-paddleboards. Just a 5-minute drive from Sechelt, Porpoise Bay Provincial Park is located on the shores of Sechelt Inlet. The park has a sandy beach (and a playground), and is the perfect spot, for all abilities, to put a SUP in the water. Early morning's calm waters provide a serene opportunity for paddling and it's not uncommon to be visited by a curious seal. SUP board rentals (and kayaks) are available from a variety of operators, many of who will deliver the boards to your campsite.
A favourite hike of our group is the hike into Smuggler Cove Marine Provincial Park. The entrance to the park is just 15 minutes northwest of Sechelt and the 4-kilometre trail is suitable for all abilities. Enter the trail in dense forest and after a short walk you will reach a series of boardwalks over a bog. The bog is home to beavers, who, if you're lucky, can be spotted working on their lodges. The trail meanders through the forest, and viewpoints offer spectacular views of Georgia Straight and Welcome Passage. The view at the end of the trail is amazing and everyone in your group will love clambering out onto the rocky shoreline and exploring the tidal pools.
Don't miss the Sechelt Farmers and Artisans Market every Saturday during the summer. From 9am – 2:30pm Cowrie Street, in downtown Sechelt, comes to life with the sights, sounds and smells of baking, farm fresh produce, local artisans, hot food and entertainment. Why not grab the fixings for a picnic lunch to take on your hike to Smuggler Cove?
Arguably the best view of the ocean on the Sunshine Coast can be found at Davis Bay just south of Sechelt. When the tide is out a wide, sandy beach is revealed. The beach is perfect for building sandcastles and just happens to be home to the annual Davis Bay Sandcastle competition in July. There are lots of picnic tables and driftwood logs to perch on while you enjoy the ice cream cone that you grabbed from the shop across the street! Kids will often be spotted jumping off the pier, and it's an amazing spot to watch the sunset.
Hungry? Just because you're camping doesn't mean that you have to miss out on dining out. Sechelt, though small, has a wonderful dining scene. Try Lucky's Smokehouse for to-die-for pulled pork, settle in at the Lighthouse Pub for pub grub with a view or enjoy a locally-sourced meal with a visit to the Wobbly Canoe in Davis Bay. And be sure to visit the Sunshine Coast's newest craft cidery. The Bricker Cider Company opened last summer and have been serving up flights of their small-batch cider every day since.
When we visit the Sunshine Coast we camp at Porpoise Bay Provincial Park, a lovely little family-oriented campsite just minutes from downtown Sechelt.
Depending on when you visit, the community of Sechelt has a wonderful calendar of events.
Canada Day- July 1
Davis Bay Sandcastle Competition – July
Festival of the Rolling Arts – August
Festival of the Written Arts – August
If you go:
Fares on for the Langdale crossing are return fares. That's right, you only pay when you leave Horseshoe Bay!
Porpoise Bay Provincial Park is a "clean air park". Campfires are allowed only in the communal fire pits. However, campfires are sometimes banned altogether in all parks and campgrounds due to wildfires.
If this area interests you, check out our drive:
Salish Sea Route
TIP: If you find this blog interesting why not subscribe to the enewsletter and never miss another story!
For a list of RV parks, campgrounds, BC Provincial Parks and Forestry Sites check out CampingRVBC.com
Post your BC travel and camping photos using #CampinBC
It's always a great day to #campinbc
5 Great Tips for the New Camper in British Columbia
If you live in Canada you know that a camping trip is one of the best ways to see this amazing country. To fully embrace what makes Canada so special, invite someone who has never camped before to join you on your next camping trip and introduce them to one of Canada's best features – the wilderness!
Over the past couple of years every time my daughter and I were getting set for a weekend camping trip, one of my friends would mention that she would love to try camping. She didn't grow up in Canada and hadn't had a chance as a kid to experience camping. This summer our schedules finally worked out and my friend and her daughter joined us for their first time ever camping adventure.
Both families learned a lot over the weekend and here are my top 5 tips to make an intro to a camping trip a success.
1. Keep it short and simple
We decided that our guests would join us on Saturday morning and spend the day and one night at the site. One night is a great way to get a good feel for camping but not too overwhelming for new campers.
2. Make a list of all the camping gear that they will need
List everything from sleeping gear to clothes that they will require including extras like sunscreen and bug spray. Have your new camper check out the list and let you know what they need to borrow. For our trip, we supplied all the camping gear (tent, stove, dishes, etc) and also ended up bringing an extra inflatable mattress for them.
3. Pick somewhere with a little bit of everything
We booked the weekend at Ellison Provincial Park in the Okanagan which is a great site for new campers. Ellison Provincial Park has flush toilets, running water, a beach, mountains, playground for the kids, and nature trails which all gave a great first impression. It's also full of families and different camper set ups – everything from the small single tent to luxury RVs and everything in between.
One of the interesting things I learned over the weekend was about the perception of camping. It wasn't that they didn't have equipment or access to equipment, it's that for my friends (and likely many others as well) they had the impression that camping is about driving way into the woods, clearing your own site and being totally isolated from civilization. While some camping is like that, having access to reserveable spots at Provincial Parks and local campgrounds really opens up the camping world to newcomers, which is less overwhelming and scary!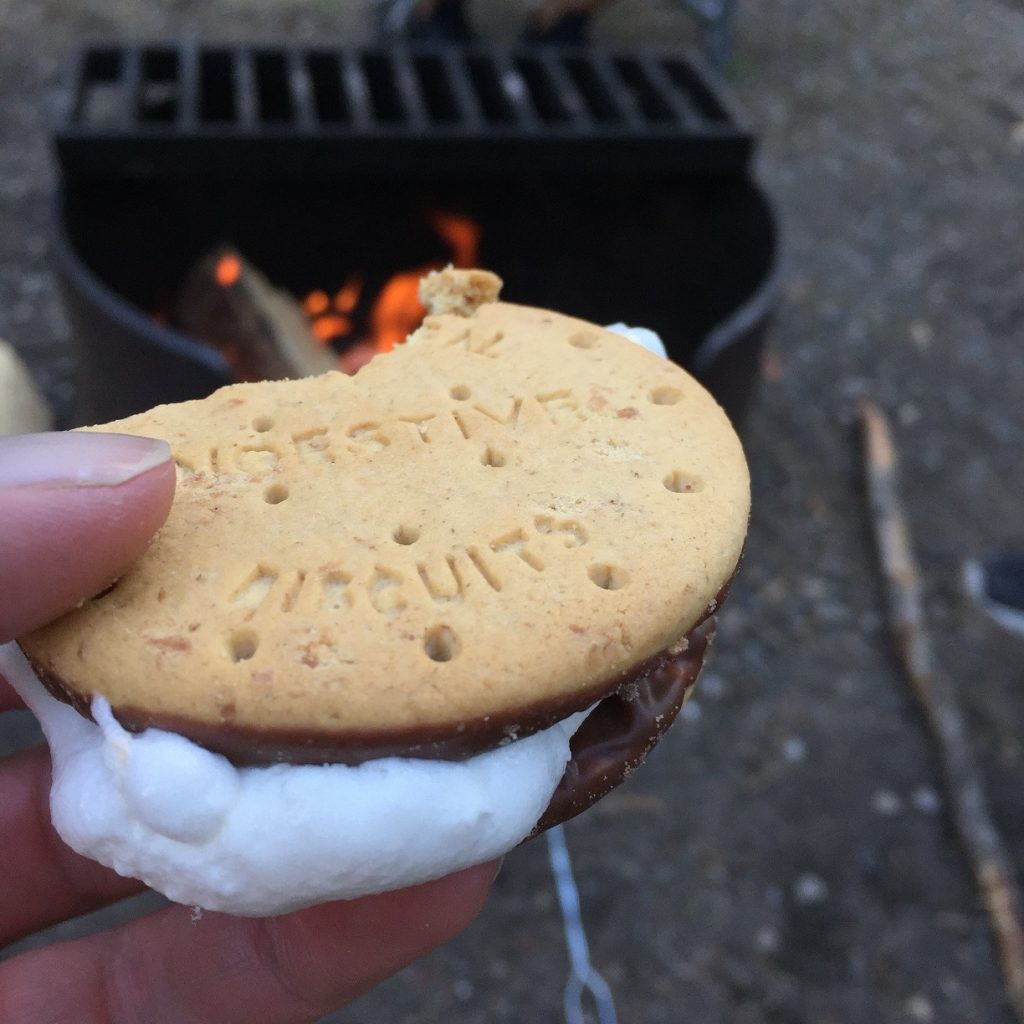 4. Keep the food simple
Don't turn off new campers by making elaborate Pinterest worthy meals that also require endless hours of clean up!  Go classic, s'mores, hotdogs on sticks over the campfire, simple bacon and eggs for breakfast.  Try and mix campfire and camp stove cooking as well. We decided to make pizzas using Pie Irons for dinner but didn't get the fire going far enough in advance so I ended up constantly trying to get the fire relit, getting some coals going, and supervising the use of the pie irons….in hindsight I should have just followed my own advice and kept it simple and planned to do hot dogs over the fire for dinner. My new little camping buddy agreed – she wondered why we didn't have hot dogs!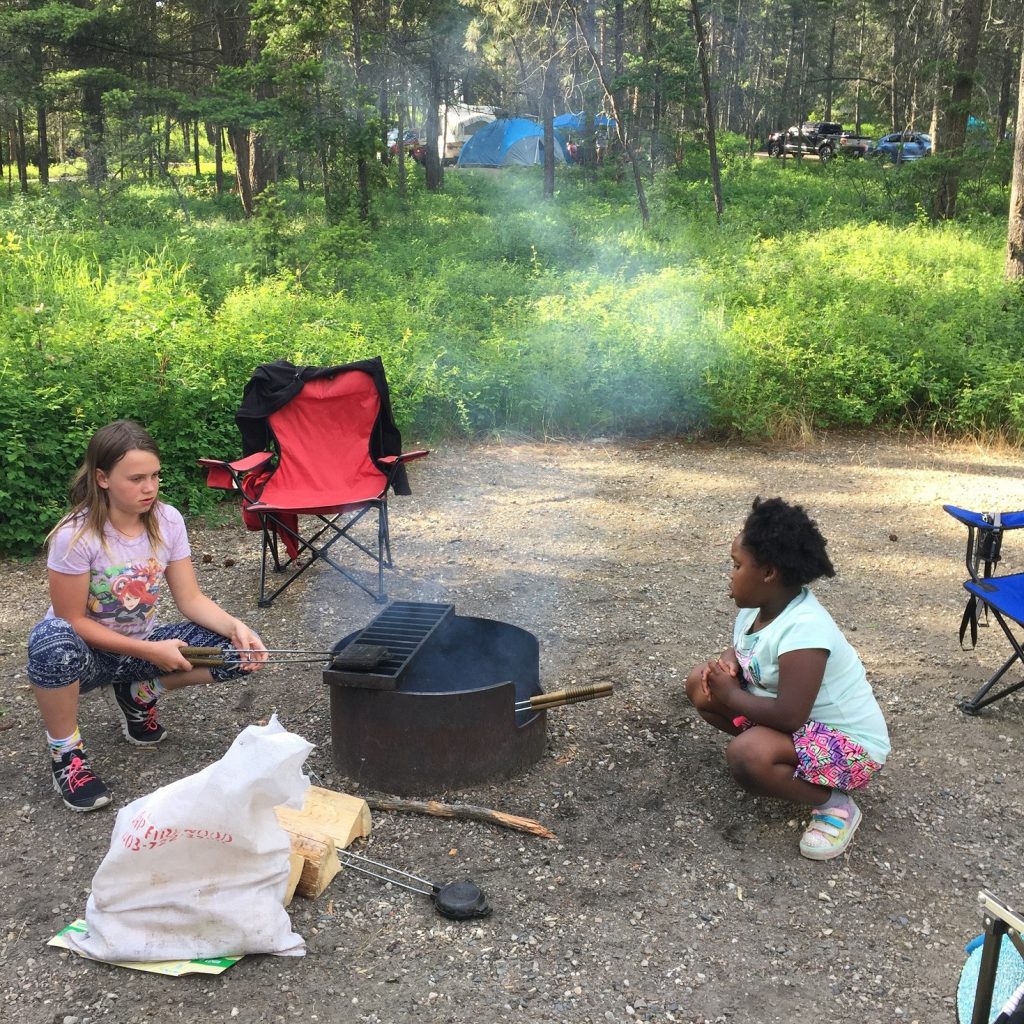 5. Be prepared for questions
Everything from how reservations at the park work, to how to use the stove, to what kind of bug/bird/rock/animal is that!  The adage "no question is a bad question" is very true in this situation. The Park Rangers and operators are your best resource. When you check in, think of all the questions that your new campers might ask and get the answers ahead of time. While you are chatting with the Ranger make sure you pick up a copy of Jerry's Scavenger hunt for the kids to do as well. Or you can download before you set out on your trip. Go to Jerry's Nature Quest for all the information. It's an amazing tool to fight any boredom that your camping kids might have, plus they receive a cool prize when they complete it.
Then just go with the flow.  Set some boundaries for the kids, get out some snacks, settle into the camp chairs and let the kids adventure while the adults get a true taste of why camping is so great.  Sit back, relax, listen to the birds and the sounds of kids exploring, and just enjoy Canada.
TIP: If you find this blog interesting why not subscribe to the enewsletter and never miss another story!
To locate campgrounds in BC go to Where to Camp at Camping & RVing BC.
Post your BC camping and travel photos using hashtag #campinbc.
It's always a great day to #Campinbc.
Published: July 20th, 2017